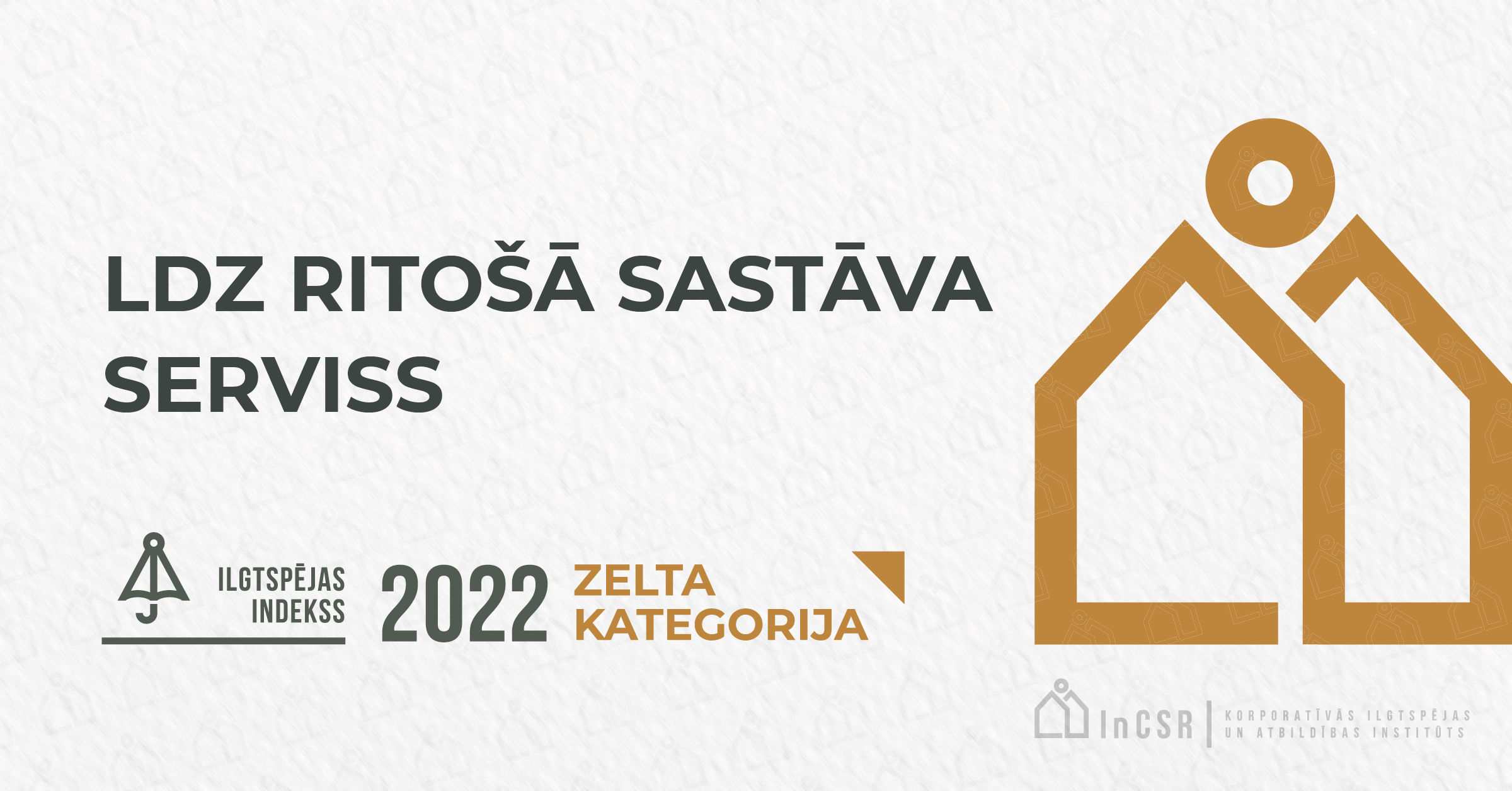 English
This year, "LDZ ritošā sastāva serviss" Ltd. was awarded Gold category in the Sustainability Index assessment of the Institute for Corporate Sustainability and Responsibility, a step-up compared to last year.
SJSC "Latvijas dzelzceļš" was also awarded Gold category. Meanwhile, "LDZ CARGO" Ltd. was rated Platinum, while "LDZ Loģistika" Ltd. elevated its status from Bronze to Silver, and "LDZ apsardze" Ltd. was also rated Silver this year.
"I congratulate all the participants in the Sustainability Index, not only on their results, but also their courage and willingness to invest their time to obtain the Sustainability Index assessment. You are not only the most responsible companies and organizations, but also the most courageous ones, ready to inform the Sustainability Index experts of your performance, at times listen to criticism and suggestions and admit that there are still opportunities for growth. I congratulate you on your achievements and I hope that your results will serve as a good basis for continuing to observe what may be done differently in order to continue growth and rise to new heights next year," emphasized the Institute for Corporate Sustainability and Responsibility Board Member Dace Helmane.
The Sustainability Index is a strategic management tool based on an internationally approved methodology to help Latvian companies assess sustainability of their operations and the level of corporate responsibility. At the same time, it provides the public, state and non-governmental organizations with objective criteria to commend and support companies that help strengthen Latvia's economy in the long term.