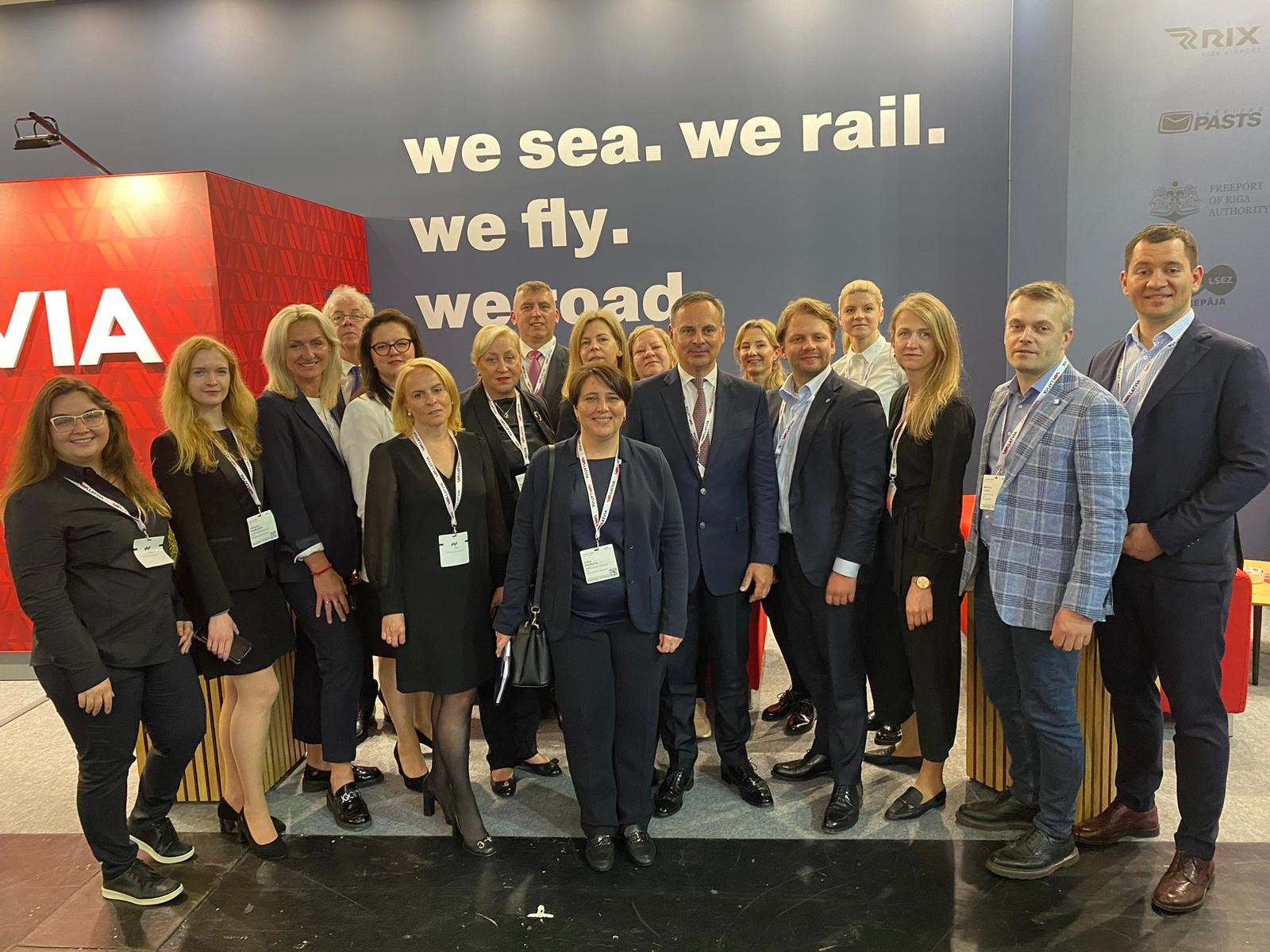 English
Last week in Munich (Germany), one of the sector's most important events – international fair "Transport Logistics" – was held where Latvia was represented among more than 2,000 stands from 67 countries – the largest companies of the Latvian transit sector participated in the fair with a unified brand VIA LATVIA. SJSC "Latvijas dzelzceļš" was represented in the exhibition by its Chairman of the Board Rinalds Pļavnieks and administration of SIA "LDZ CARGO", SIA "LDZ ritosa sastava serviss" and SIA "LDZ Logistika".
LDz Chairman of the Board Rinalds Pļavnieks: "As in many parts of the world supply chains still are disrupted, cargo owners are looking for new routes for transporting their goods, and this is an opportunity that should be actively used by the Latvian transport corridor. This why LDz together with ports and other partners took the opportunity to meet with the current and potential clients from Germany, Italy, Turkey and other countries where there is interest in different transportation solutions. Also, visitors of our stand voiced interest in delivery of cargo – food products, chemicals, clothing and footwear, different equipment and constructions, including non-standard size cargo - using transit opportunities via Latvia. Participation in such transport and logistics fair is a significant platform in order for Latvia's cargo transportation supply to reach potential clients across the world and to develop cooperation in other aspects of the railway sector."
During the fair, R.Pļavnieks met with the administration of the Azerbaijani railway company to discuss possibilities to provide rolling stock repairs and modernization services for the Azerbaijani railway. Also, R.Pļavieks met with the administration of the Ukrainian railway company and discussed the current situation in grain transportation and the possible services of LDz in renewal of the rolling stock after the warfare in Ukraine, During a meeting with representatives of the neighbouring countries – Lithuania and Estonia – the parties discussed development of the Baltic joint project Amber Train and mutual cooperation in promoting competitiveness of the Baltic transport corridor.
International fair "Transport Logistics" is held once in two years, gathering representatives of the transport, logistics, mobility and other related sectors from the whole world. In the exhibition, more than 2,000 leading market players in their stands present the latest opportunities on all stages of the supply chains – cargo transportation, reloading and warehouse equipment, IT systems, telecommunications, etc.