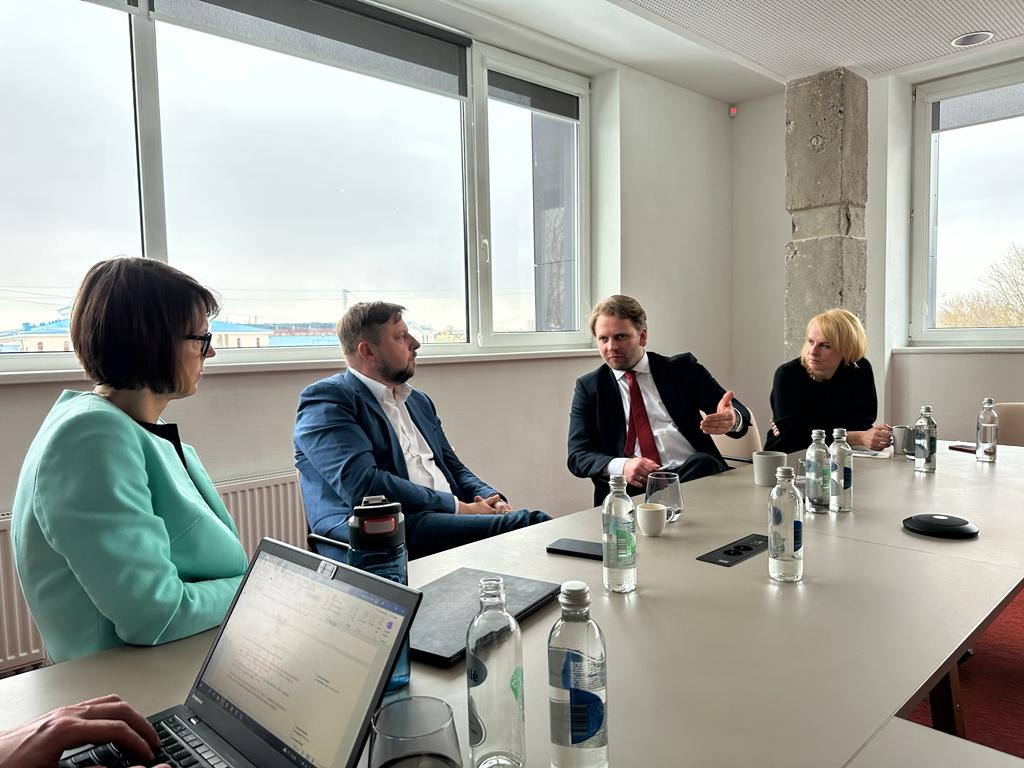 English
This week, representatives of SJSC "Latvijas dzelzceļš" (LDz) visited Lithuanian Railways (Lietuvos geležinkeliai; LTG) to discuss matters topical to both companies, paying special attention to the three Baltic states' combined potential to attract significant rail freight volumes by activating Europe's North-South rail link.
Rinalds Pļavnieks, Chairman of the Board of SJSC "Latvijas dzelzceļš: "With global changes in freight transportation ongoing, it is time for the neighbor countries' railways to regard one another not just as rival companies. At present, there is an opportunity to set out and achieve common goals by uniting our technical and intellectual resources. Undoubtedly, all Baltic states' railways together have thrice the potential to develop a competitive offer for the north-south corridor, which in the future would provide a contribution to the entire region. We will therefore continue work on the functionality of the already launched Amber Train project and solutions that will allow attracting freight for the connection via the Baltic states."
Further work on the Amber Train project was also discussing during the meeting -- taking into consideration the development of container transportation as well as the need to reduce road traffic intensity in line with Europe's Green Deal, the parties stressed the necessity to create a rail freight base that would be both profitable and consistent with the goals of the Green Deal. There is a plan to organize the next test run of Amber Train soon by involving freight carriers from all three Baltic states – LDZ CARGO (Latvia), Operail (Estonia) and LTG Cargo (Lithuania).
During the meeting, the Latvian and Lithuanian representatives also discussed prospects for promoting the synergy among the three Baltic states' railways and in rolling stock repairs - with each company specializing in its technologically strong areas and enabling a mutual provision of services in these areas, it would be possible to significantly increase the efficiency of the three railway companies' business operations while saving time and finances.
While meeting with LTG head Egidijus Lazauskas, LDz Board Chairman Rinalds Pļavnieks shared the Latvian and Estonian railway companies' experience with introducing an alternative operational control system, which is necessary to ensure the interoperability of the neighbor countries' railway control and data exchange systems, which will allow to successfully develop transportation services within the Baltic states and enable secure and fast data exchange. The discussion also dealt with the Lithuanian rail company's potential involvement in this alternative operational control system to strengthen the Baltic railway system and the interoperability of data exchange.   
The representatives of the Latvian and Lithuanian railways also discussed the impact of international sanctions on rail freight transportation and sanctions-related risks. They also exchanged information on possibilities of strengthening control systems in this sphere.