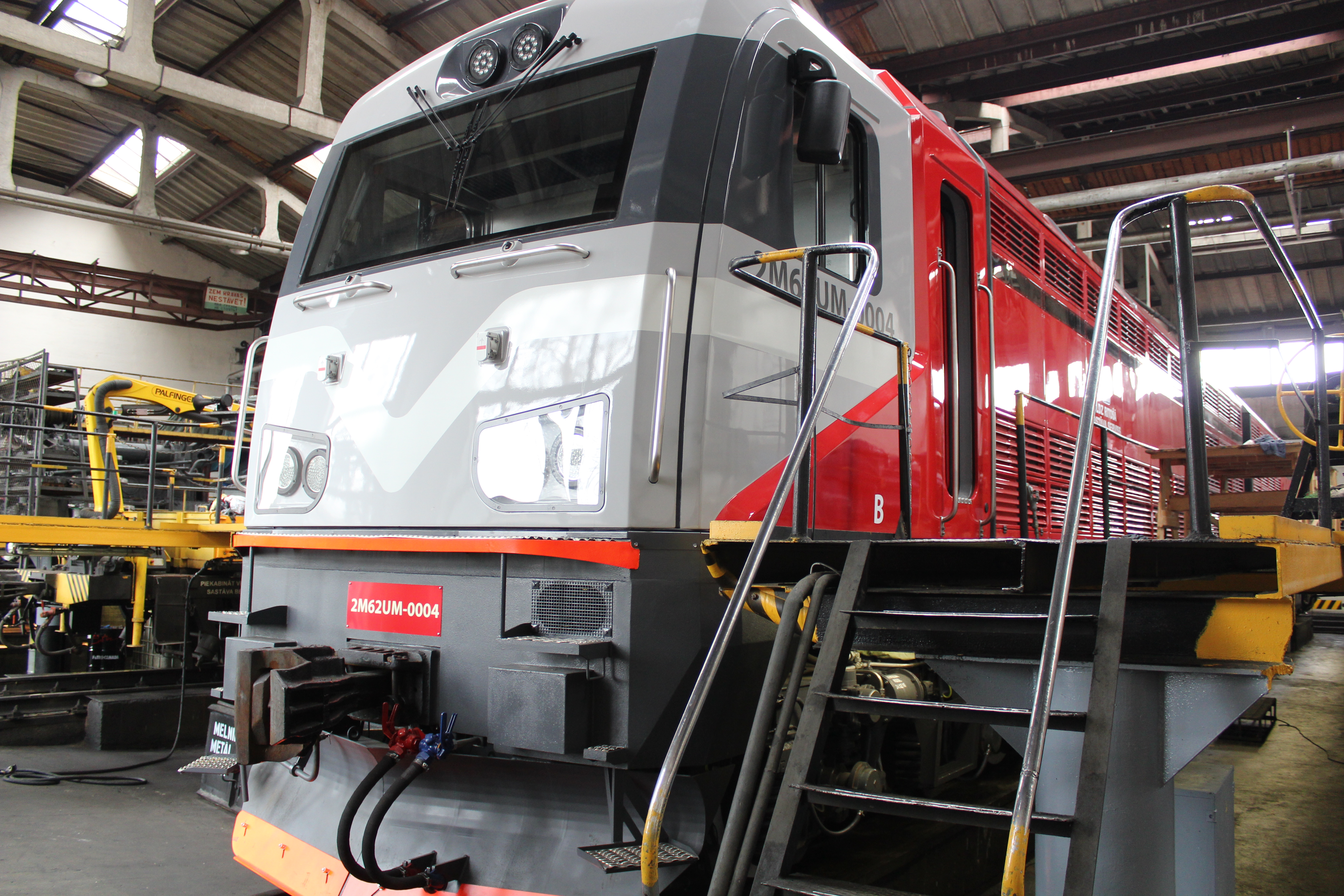 English
On 11 April 2017 the State Railway Technical Inspectorate provided its acceptance for putting into service and registered the second diesel locomotive 2M62UM-0004 modernised by SIA "LDZ ritošā sastāva serviss", which proves that the upgraded locomotive conforms to the technical requirements and is ready for work on the rail tracks.
The upgraded diesel locomotive will be handed over to SIA "LDZ CARGO" in the nearest days and will commence its work. The next modernised locomotive is planned to be put into service at the end of May this year.
SIA "LDZ ritošā sastāva serviss" commenced work on modernisation of 14 locomotives of the type in 2014. The modernisation of the first locomotive of the series - 2M62UM-0111 was completed in 2016.