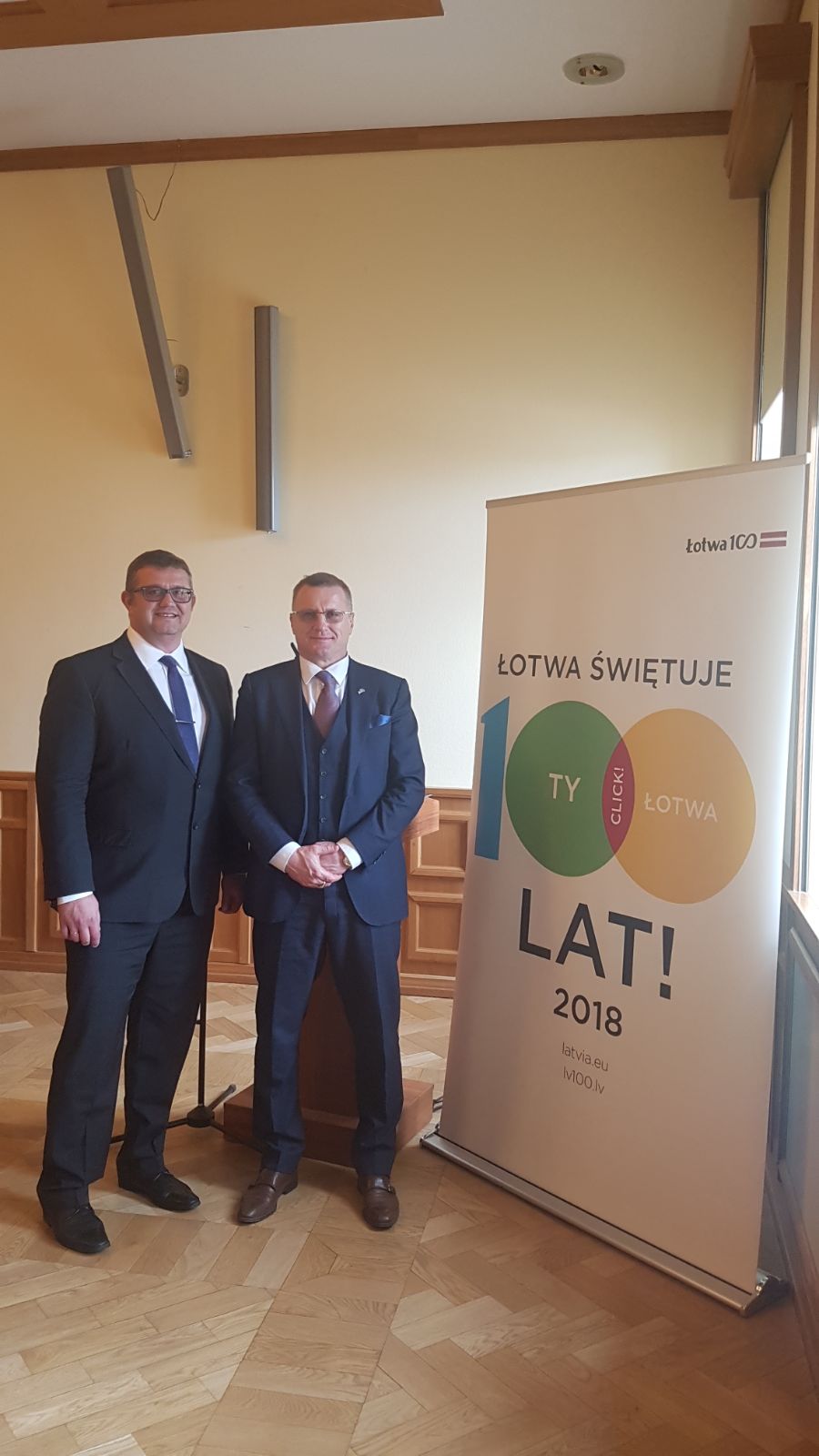 English
From 26th to 28th April 2018 the representatives of SIA "LDZ ritošā sastāva serviss" (RSS) participated in the "Latvian Days" in Gdansk (Poland) organized by the Embassy of the Republic of Latvia in Poland and the movement for support for Latvian businesses "The Red Jackets". The event was organised also in collaboration with the mayor's office of the Gdansk City, municipal institutions, Polish Senator Kazimir Klein, and the Honorary Consulate of the Republic of Latvia in Gdansk.
The aim of the "Latvian Days" was to familiarise the Polish entrepreneurs with the Latvian companies ready to export their products and services. During the event the representatives of the Latvian companies participated in the business and tourism seminar "Latvia &Poland. Possibilities for Cooperation", presented their companies, as well as visited the industrial and technological parks located in the surroundings of Gdansk. Polish Investment and Trade Agency representatives informed the attendees about the business community and the investment possibilities in Poland.
Within the framework of the "Latvian Days" also RSS was presented - its services, actual projects, as well as business interests in the Polish market. The Chairman of the Management Board of SIA "LDZ ritošā sastāva serviss" E.Abrams met with Polish Senator Mr K.Klein and the representatives of several Polish companies, which potentially could become cooperation partners of RSS, for instance, to produce the spare parts for wagons in accordance with the needs of our company.
The business contacts made during the event will ensure RSS the possibility to identify the vast business opportunities of the Polish market.