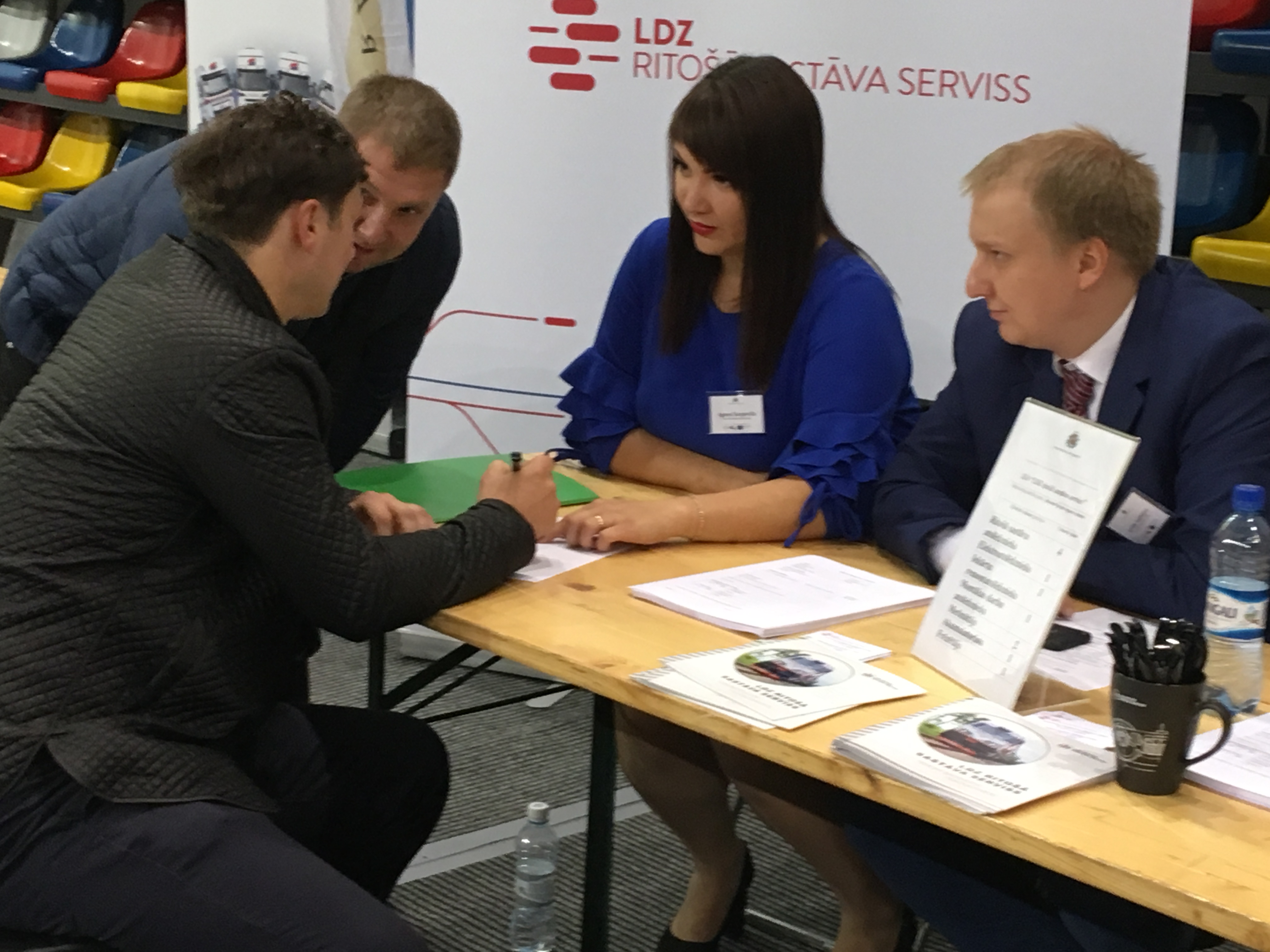 English
Last week, on September 27th, invited by the State Employment Agency (NVA), SIA "LDZ ritošā sastāva serviss" (RSS) participated in the "Job Fair" organized by NVA in the Olympic Centre of Daugavpils.
The event housed more than 30 employers from different cities of Latvia, offering to job seekers more than 430 job vacancies in Daugavpils and other places of Latvia.
Taking into account that RSS's two largest production units - Daugavpils Locomotive Repair Centre and Daugavpils Wagon Repair centre, where technical specialists are frequently required, are located in Daugavpils, RSS offered to the job seekers several vacancies for such technical specialist positions as rolling stock fitter, milling-machine operator, welder and others.
RSS representatives informed the job seekers and visitors of the fair about the current job vacancies, about the workplace, the possibilities for internship and professional growth in the company, and the benefits for the employees working at RSS.
Taking into account the total number of the visitors, the interest of the job seekers about the RSS' vacancies can be regarded as sufficient. RSS has received more than twenty applications for the positions open and the company will soon contact the more interested and relevant candidates to discuss starting work at the company.
The information about the job openings available at RSS can be found both on the NVA's website, as well as on the homepage of SJSC "Latvijas dzelzceļš" (Latvian Railways) https://www.ldz.lv/lv/vakances.