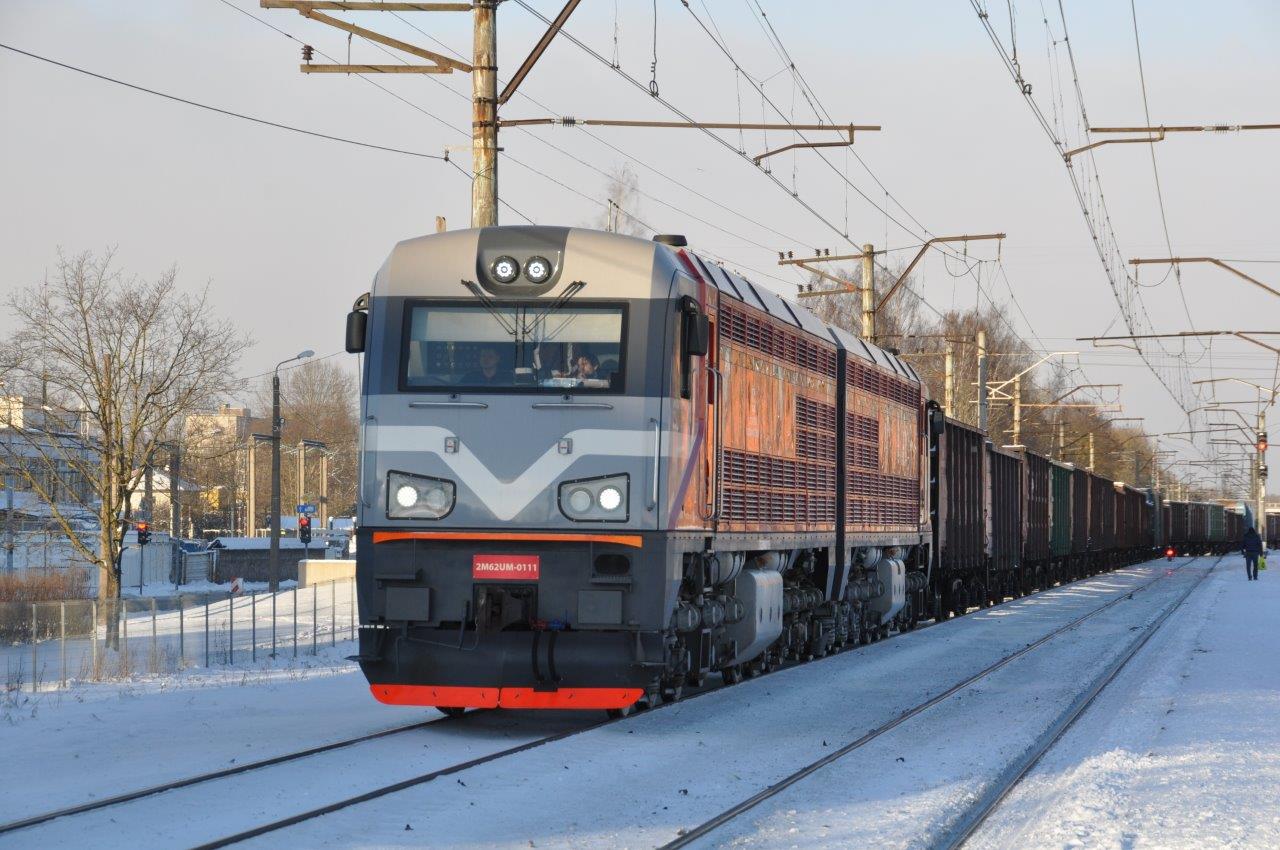 English
Today, on January 5th, the first modernized 2M62UM series diesel locomotive was put into operation and made its first official trip from Skirotava station (Riga) to Daugavpils, operated by SIA "LDZ CARGO" crew.
SIA "LDZ ritošā sastāva serviss" (LDZ Rolling Stock Service) began work on modernization of 14 locomotives of 2M62UM series in 2014. Modernisation of the first locomotive was completed in 2016.
On 4 January 2017 the responsible institutions recognised that the new locomotive meets all the requirements.
SIA LDZ Rolling Stock Service will continue working and renovating the next locomotives pursuant to the modernisation programme.